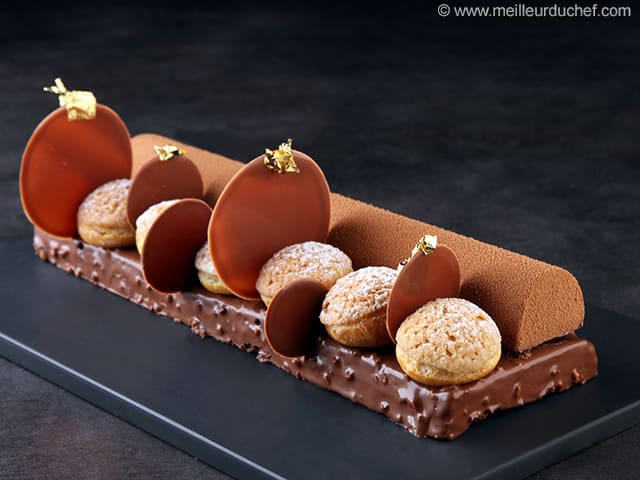 Brownie Yule Log, like a Saint-Honoré
Makes :
2 logs (each serves 6)
Time:
3 hours (+ 24 hours)
Author: Philippe Bertrand, MOF 1997 Chocolatier Confiseur
0 comments
Method
Before starting this Brownie and Saint Honoré Yule Log recipe, organise the necessary ingredients for the brownie.
For the brownie:
Melt the butter in the microwave. Cover the bowl with cling film and heat in the microwave until the butter reaches a temperature of 50°C.
Add the dark chocolate to the hot butter.
Let the chocolate melt without stirring for a few seconds and start stirring...
...
See the recipe