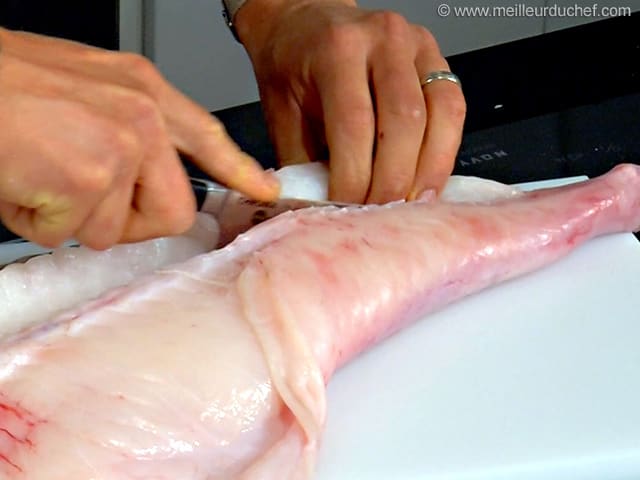 How to dress and cut monkfish fillets
For:
Preliminary preparation of this delicious fish before cooking.
Author: Chef Philippe
0 comments
Ingredients:
1 cutting board, 1 sole filleting knife, 1 fish scissors
Method
Prepare all the ingredients.
Remove the fins using the scissors.
Remove the skin...
...by pulling it towards the tail.
Cut out the fillets...
... by sliding the blade of the knife against the bone.
Repeat the operation...
...with the other fillet.
Remove the red and whitish membranes which can be found on the fillets. Store in the fridge.
See the recipe