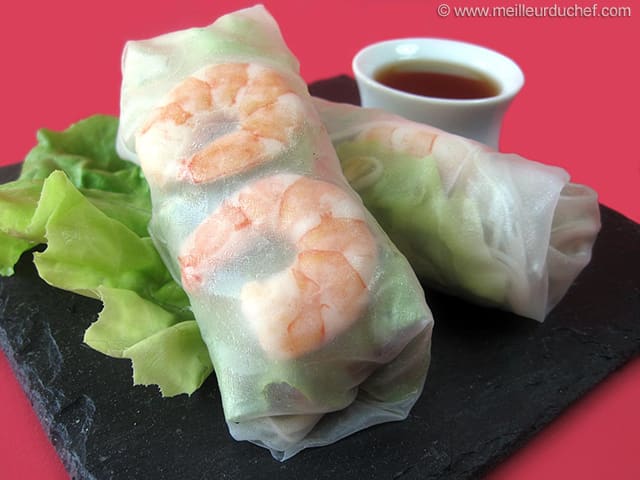 Fresh Spring Rolls
Author: Chef Philippe
0 comments
Ingredients:
8
rice sheets
Ø 22cm, 16 prawns, cooked, 3 carrots, 1 packet rice noodles, 8 crab sticks, 1 packet soybean sprouts, Fresh ginger, 4 or 5 branches of mint, 1 lettuce, Nuoc mam sauce
Method
Before starting this Fresh Spring Rolls recipe, make sure you have organised all the necessary ingredients.
Soak the rice noodles in warm water for about 10 minutes.
Peel the carrots. Cut into thin slices with a
Japanese mandolin slicer
...
... then cut into a thin julienne.
Peel the ginger then grate finely with a
Microplane Classic grater
.
...
See the recipe