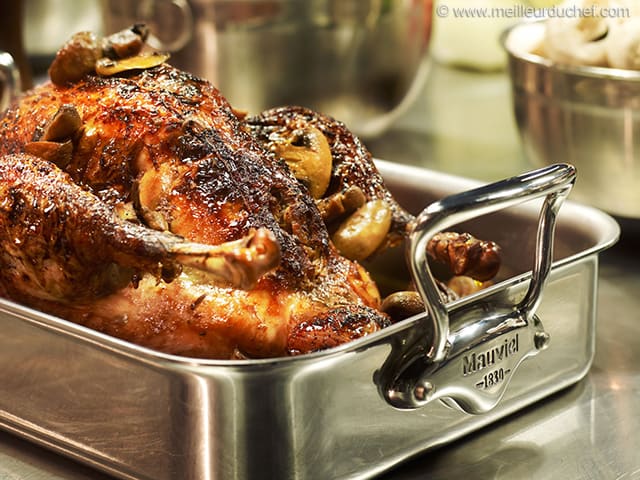 Roasting
For:
Base cooking for large pieces of white or red meats, poultry...
Author: Chef Philippe
0 comments
Ingredients:
Piece of white or red meat, poultry..., oil, veal stock, white wine (optional), salt, pepper
Method
Prepare all the ingredients.
Heat the cooking pan (roasting sheet) on very high heat with a little bit of oil.
Sear the piece of meat all sides. Red and white meats will be salted before cooking.
Bake in very hot oven.
Baste frequently the piece of meat during cooking. Time of cooking will depend on the selected meat and weight.
When finished, check the cooking. For poultry, poke between thigh and breast and lift it vertically (neck up). If the dripping juice has blood, the piece is not yet cooked.
...
See the recipe