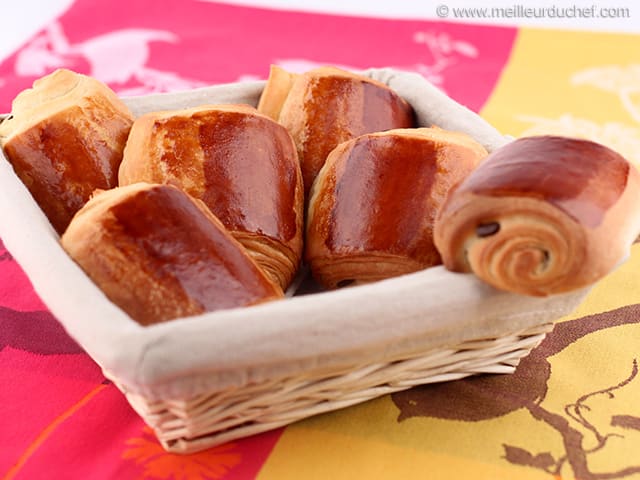 Pain au Chocolat (Chocolate Croissants)
Makes:
28 pain au chocolat
Author: Chef Philippe
0 comments
Ingredients:
1kg flour (T55 or 65), 25g salt, 120g castor sugar, 60g fresh baker's yeast, 200g unsalted butter, 480cl milk, warm, 500g
dry butter
(250 + 250g),
Chocolate baking sticks
(2 per pain au chocolat), 1 egg yolk (glaze)
Method
Before starting this Pain au Chocolat recipe, make sure you have organised all the necessary ingredients.
Tip the flour in the stand mixer recipient.
Add the yeast on one side of the bowl.
On the other side, add the salt...
... and castor sugar.
The sugar and salt should not come into direct contact with the yeast, as it would lose its rising properties.
Add the warm milk (30°C) and the butter at room temperature.
...
See the recipe