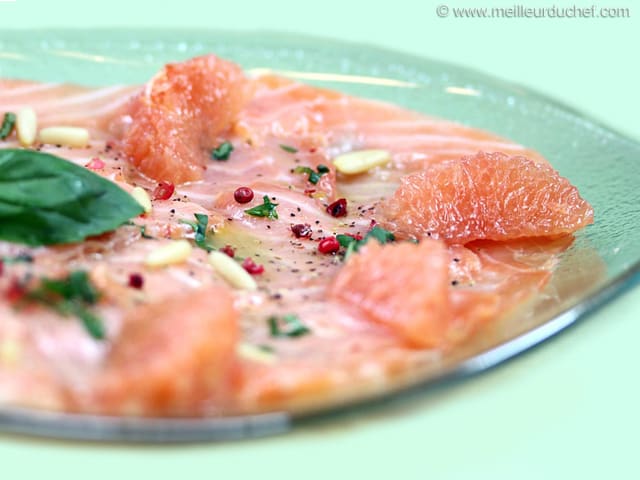 Salmon Carpaccio with Lime
Author: Chef Philippe
0 comments
Ingredients:
300g fresh salmon fillets, 300g coarse salt, 100g castor sugar, 2 limes, 1 pink grapefruit, Ground pepper, Olive oil, Pink peppercorns, Fresh basil,
Pine nuts
Method
Before starting this Salmon Carpaccio with Lime recipe, make sure you have organised all the necessary ingredients.
In a
mixing bowl
, place the coarse salt...
... and castor sugar.
Combine the ingredients with your fingers.
In a small recipient, spread a layer of the salt and sugar mixture.
Place the fresh salmon on top.
Cover the salmon with another layer of salt and sugar. Spread with your fingers to cover the whole surface.
...
See the recipe