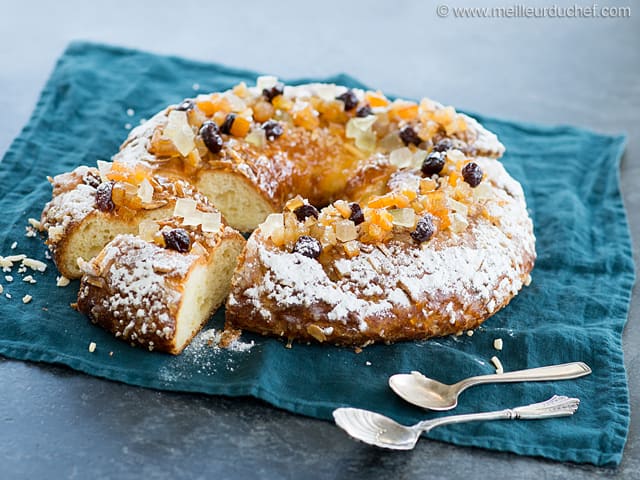 Easy King Cake Brioche
Makes:
2 brioches (each serves 8)
Time:
3 hours (+ 1 night for proofing)
Author: Chef Philippe
0 comments
Ingredients:
500g
flour T45
, 300g whole eggs, at room temperature, 23g fresh baker's yeast, 60g castor sugar, 5g
Fermiline® improving agent
(optional), 11g salt, 50g
orange blossom water
, 400g unsalted butter, softened, 1 egg...
Method
Before starting this Easy King Cake Brioche recipe, organise all the necessary ingredients.
For the brioche dough:
Place the flour in the
stand mixer
recipient.
Add the crumbed yeast on one side of the bowl.
On the opposite side, add the castor sugar...
... and salt. The yeast should not be in contact with the salt.
This is what your bowl should look like.
...
See the recipe