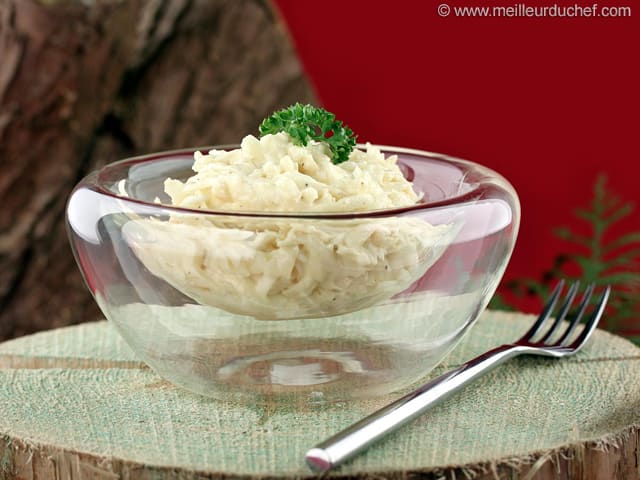 Celeriac Remoulade
Author: Chef Philippe
0 comments
Ingredients:
1 celeriac, 10g mustard, 2 egg yolks, 25cl sunflower oil, Vinegar, Salt, Pepper
Method
Before starting this Celeriac Remoulade recipe, make sure you have organised all the necessary ingredients.
Using a knife, peel the celeriac.
Using a
cheese grater
, shred the celeriac...
... making sure the shreds are not too fine, but not bigger than matchsticks. The celeriac should be grated shortly before making the mayonnaise to avoid oxidation.
Make a
mayonnaise
with the mustard...
...
See the recipe