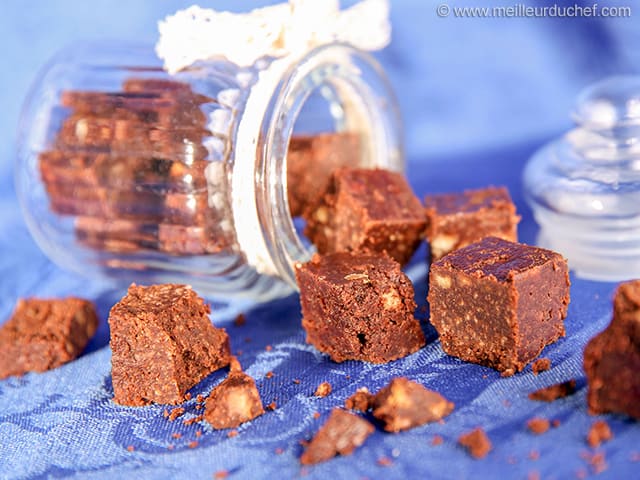 Chocolate Treats
Author: Roger Maerschalck
0 comments
Method
Before starting this Chocolate Treats recipe, make sure you have organised all the necessary ingredients.
In a
saucepan
, place the chocolate, castor sugar and butter.
Melt over very low heat.
In the meantime, grind the biscuits in a
mortar
.
When the chocolate preparation is melted and warm, add the egg yolks...
...
See the recipe