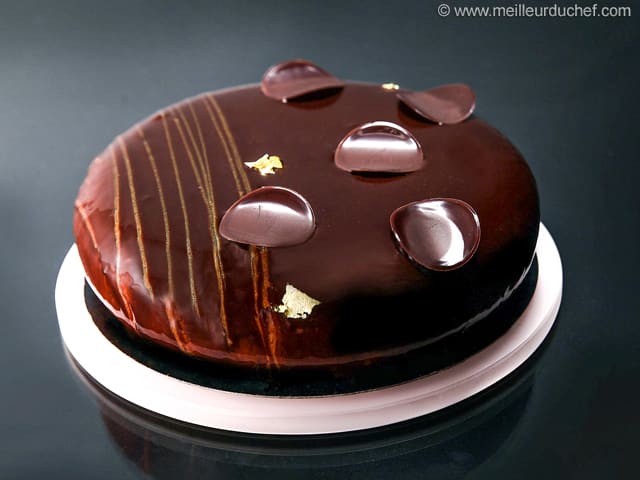 Pear Belle Hélène Entremets
Time:
2 hours (+ 24 hours)
Author: Thierry Bamas - MOF Pâtissier - Champion du monde de desserts glacés
0 comments
Method
Before starting this Pear Belle Hélène Entremets recipe, organise the necessary ingredients for the almond biscuit.
For the almond biscuit:
Pour the egg whites in the stand mixer recipient.
Combine the egg white powder and 50 grams of castor sugar together. Egg white powder allows a meringue to hold together longer and prevents it from collapsing. Egg white powder is optional in this recipe. If you're not using egg white powder, simply go without it but make sure you do not change the quantities listed above.
...
See the recipe