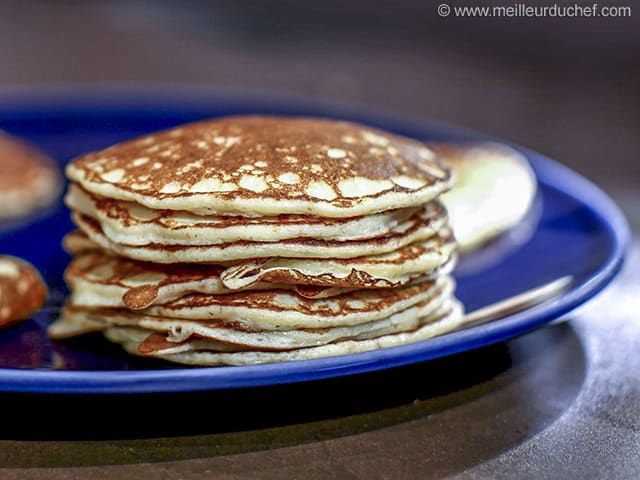 Potato Pancakes
Makes :
about 30 pancakes
Author: Chef Philippe
0 comments
Ingredients:
800g potatoes, 100g unsalted butter, 450g whole milk, Coarse salt, Salt, Nutmeg, 650g potato mash, 90g flour, 4 whole eggs, 4 egg whites, Salt, A knob of butter
Method
Before starting this Potato Pancakes recipe, start by placing whole unpeeled potatoes in a saucepan filled with cold water.
Add coarse salt (15 grams per litre).
Bring the water to a gentle boil and cook between 20 and 30 minutes.
In the meantime, pour the milk in a saucepan.
Using a
Microplane grater
, grate some nutmeg over the milk.
Adjust the quantity according to taste. Place the milk over very low heat.
...
See the recipe