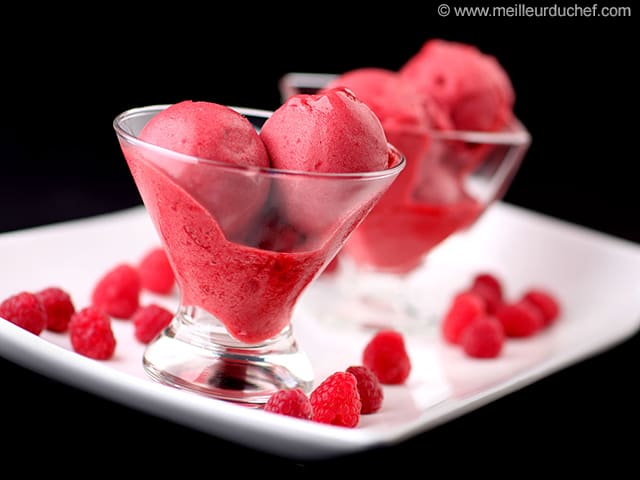 Raspberry Sorbet
Author: Chef Philippe
1 comment
Method
Before starting this Raspberry Sorbet recipe, make sure you have organised all the necessary ingredients.
In a saucepan, place the sugar,
glucose
and water. Bring to a boil and cook until the sugar is melted and has a syrupy consistency.
Combine the syrup with the
raspberry purée
.
Pour the preparation in an ice cream maker.
...
See the recipe