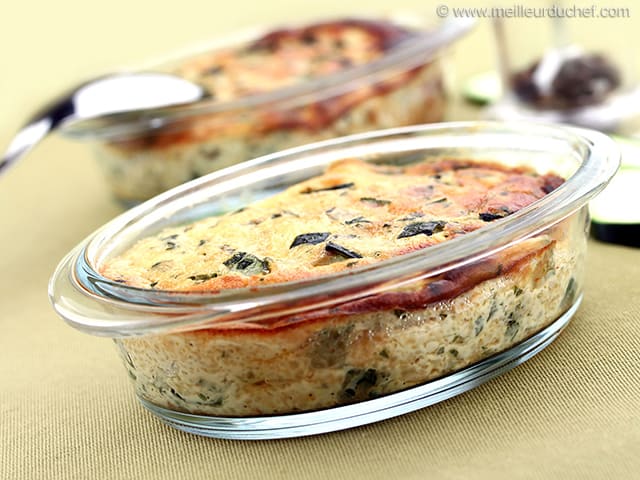 Courgette Flan
Author: Chef Philippe
0 comments
Ingredients:
400g courgettes (preferably yellow variety), 3 tablespoons olive oil, 1 garlic clove, 1 bunch of various herbs (parsley, chives, tarragon, mint, basil), 2 eggs, 2 egg yolks, 25cl crème fraîche, 15cl milk, 10g unsalted butter, 2 pinches of grated nutmeg, Salt, Pepper
Method
Before starting this Courgette Flan recipe, make sure you have organised all the necessary ingredients.
Peel the courgettes, then cut into small cubes...
... and sauté in hot olive oil, in a
non-stick frying pan
.
Add the garlic, peeled and crushed.
Season with salt and pepper.
Wash the bunch of herbs and drain.
Finely chop with a
knife
...
...
See the recipe