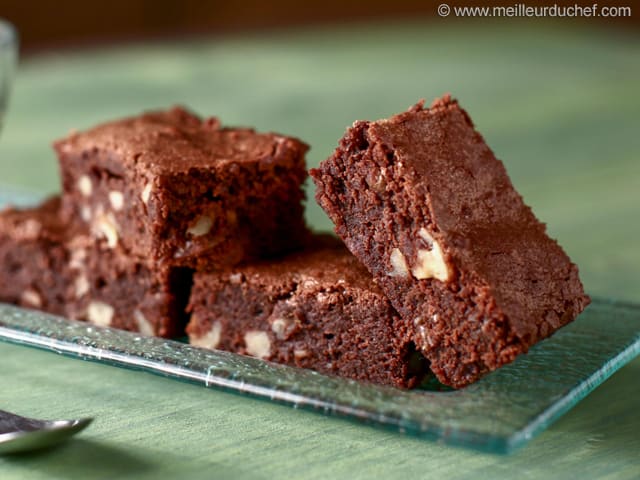 Dark Chocolate Brownies
Author: Chef Philippe
0 comments
Ingredients:
200g butter + 20g for the mould, 200g
Tanzanie dark chocolate couverture
, 200g sugar, 4 eggs, 100g
flour
, 130g
walnuts
Method
Before starting this Chocolate Brownies recipe, make sure you have organised all the necessary ingredients.
Melt the chocolate in the microwave on medium power, working by periods of 30 seconds. Combine well with a
rubber spatula
.
Add the butter (cut into cubes) to the melted chocolate.
Combine gently...
... until completely melted. Set aside to cool.
In a
mixing bowl
, blanch the eggs and sugar with a
whisk
.
...
See the recipe