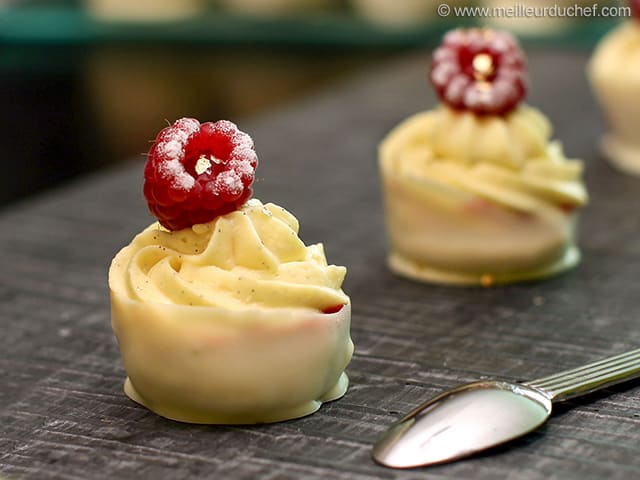 Individual Raspberry Cakes
Makes :
20 individual cakes
Time:
2 hours (start the day before)
Author: Chef Philippe
0 comments
Ingredients:
300g
Zéphyr white chocolate couverture
, Water, 3 whole eggs, 90g castor sugar, 90g
flour
, 20g unsalted butter, 30g
pistachios
, chopped, 500g whole milk, 60g castor sugar, 50g egg yolks, 25g
cornflour
...
Method
Before starting this Individual Raspberry Cakes recipe, get some ice cubes ready. Place a
silicone mould
on a baking sheet...
... and fill the cavities with cold water. You can use the mould and shape of your choice, depending on the celebration (heart, sphere, ingot...).
Cover the silicone mould with a
perforated baking sheet
.
...
See the recipe