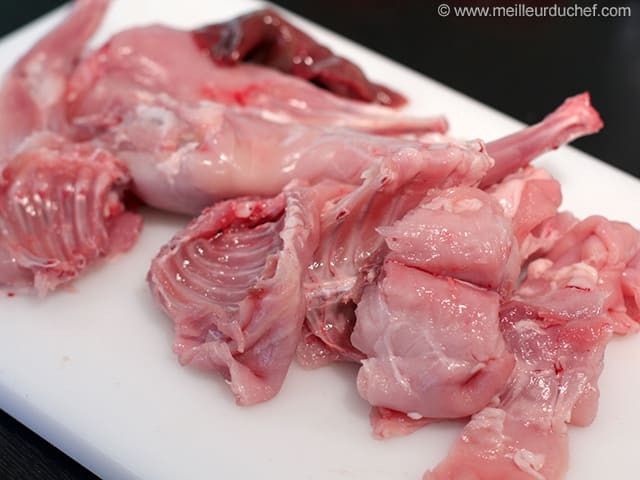 Cutting raw a rabbit
Author: Chef Philippe
0 comments
Ingredients:
1 chopping board, 1 mincing knife, cisors
Method
Prepare all the necessary ingredients and tools.
Empty the rabbit.
In order to do so, remove the liver, lungs and heart.
Sever the rear legs from the rest of the body, cutting it at the waist.
Make an incision also below the abdomen.
Cut the rabbit's back in two.
Sever the legs.
Remove the central part corresponding to the spine.
Cut the tip of the legs.
Cut the head.
...
See the recipe