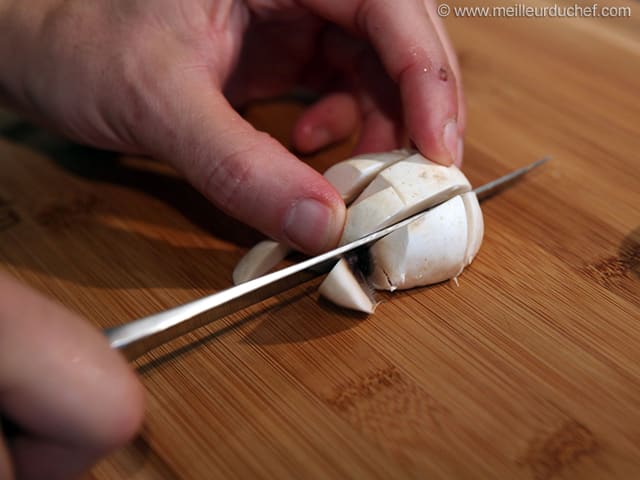 Slicing a mushroom
For:
For sauces or as a side dish
Author: Chef Philippe
0 comments
Ingredients:
1 chopping board, 1 office knife or a sole filleting knife
Method
Incise diagonally 2 or 3 times, depending on the mushroom's size.
Turn the mushroom by 90 degrees...
...and incise again.
Use rapidly this mushrooms to prevent them from turning black.
See the recipe