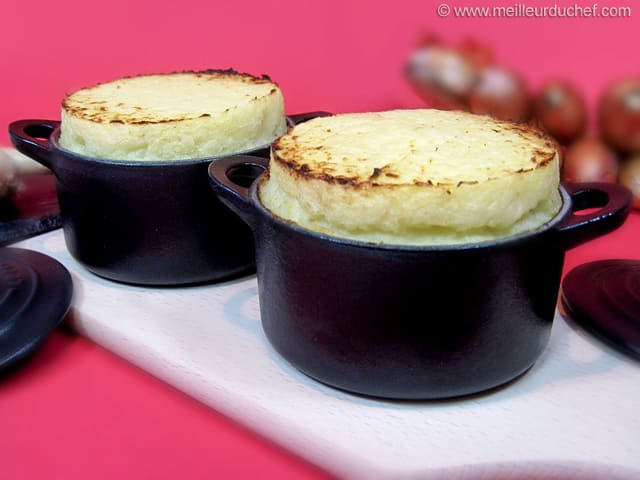 Duck Confit Parmentier en Cocotte
Author: Chef Philippe
0 comments
Ingredients:
4 duck confit wings, 6 potatoes, medium size, 1/2 celeriac root ball, 10cl crème fraîche, 2 big shallots, Oil, 1 knob of butter, Salt,
Espelette pepper
Method
Before starting this Duck Confit Parmentier en Cocotte recipe, make sure you have organised all the necessary ingredients.
Peel the celeriac...
... and cut into regular cubes.
Peel the potatoes and cut into small pieces.
Place the celeriac and potatoes in a
saucepan
. Add cold water and a generous pinch of coarse salt. Bring to a boil and cook over medium heat for about 20 minutes.
...
See the recipe