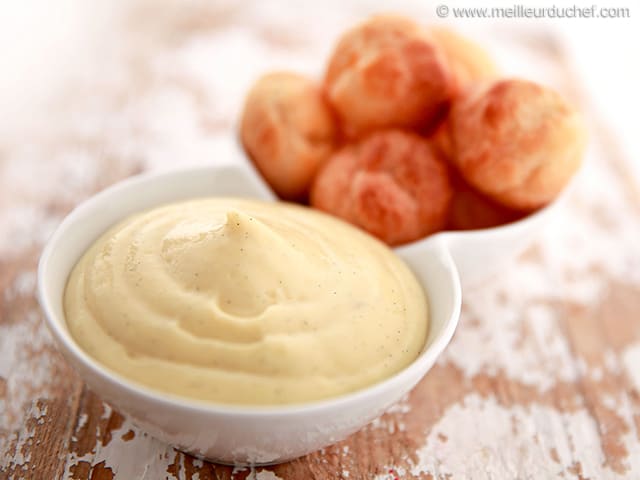 Crème Pâtissière
Author: Chef Philippe
1 comment
Ingredients:
250g sugar, 100g
flour
, 6 egg yolks, 2 whole eggs, 1
vanilla pod
, 1 litre of milk, 200g sugar, 80g
crème pâtissière powder
, 1 whole egg or 2 egg yolks, 1
vanilla pod
...
Method
Before starting this Crème Pâtissière recipe, make sure you have organised all the necessary ingredients.
Cut the vanilla pod lengthwise...
... and place in a saucepan, together with the milk. Bring to a boil.
In a
mixing bowl
, tip the whole eggs and egg yolks.
Add the castor sugar and combine with a whisk.
Blanch
the ingredients...
...
See the recipe