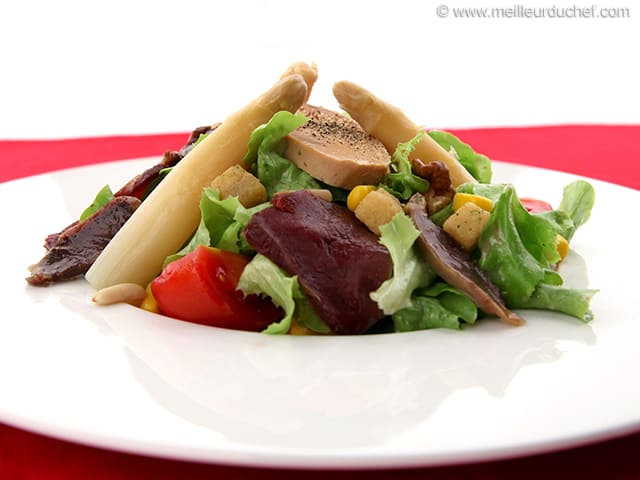 Landaise Salad
Author: Chef Philippe
0 comments
Ingredients:
2 confit duck gizzards, with fat, 4 slices of smoked duck breast,
Pine nuts
, Walnuts, shelled, Salad mix, 1 tomato, Foie gras, Corn kernels, tinned, A few white asparagus, in a jar, White bread croutons, buttered and toasted, Vinaigrette, Ground pepper
Method
Before starting this Landaise Salad recipe, make sure you have organised all the necessary ingredients. In a frying pan, gently heat the gizzard in duck fat.
In a bowl, pour the vinaigrette over the salad mix.
The serving plate should be cold.
In the centre, arrange some seasoned salad mix...
... then add the tomato cut into quarters, walnuts, pine nuts, a few corn kernels, a few golden croutons...
...
See the recipe