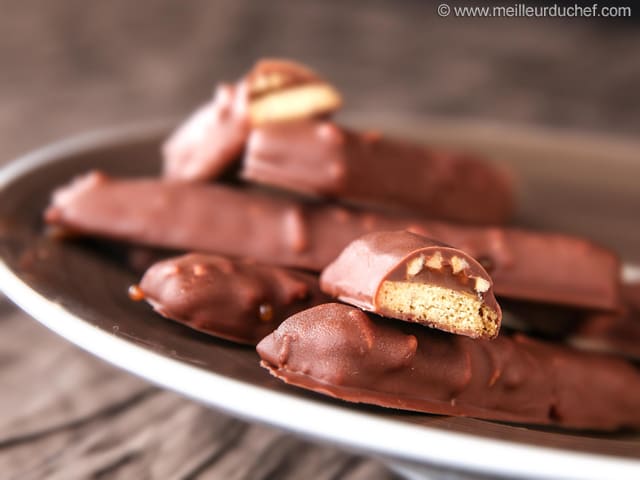 Gooey Caramel Chocolate Bars
Author: Chef Philippe
0 comments
Ingredients:
95g flour, 65g unsalted butter, soft, 35g
icing sugar
, 35g
ground natural hazelnuts
, 1g salt, 30g egg yolks, 3g
baking powder
, 50g glucose syrup, 10g water, 130g castor sugar, 20g unsalted butter, soft, 100g whipping cream...
Method
Before starting this Gooey Caramel Chocolate Bars recipe, organise all the necessary ingredients to make the hazelnut rich shortcrust pastry.
Place the
soft butter
into the recipient of the
stand mixer
.
Add the salt,
ground hazelnuts
...
... and icing sugar.
Place in the food mixer and knead. Do not work the ingredients excessively, so that the base does not emulsify, which would make the base more difficult to work later in the recipe.
...
See the recipe