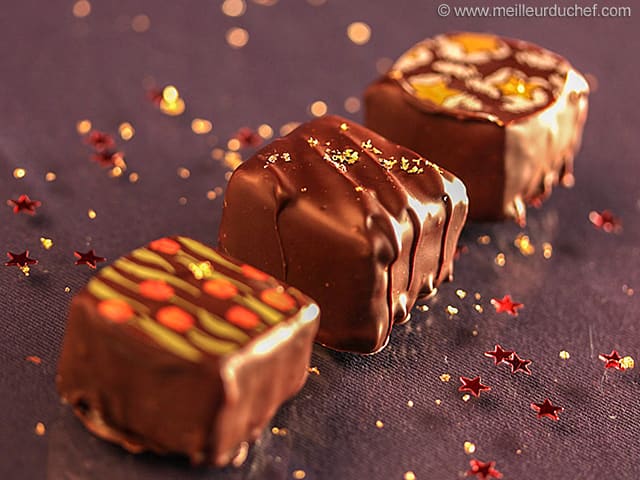 Ganache-Filled Chocolates
Author: Chef Philippe
0 comments
Ingredients:
625g dark couverture chocolate, 125g milk couverture chocolate, 250g whipping cream (30% fat), 125g milk, 110g unsalted butter, 110g invert sugar, 20g sorbitol powder, 300g
Tanzanie dark couverture chocolate (75%)
, or any dark couverture chocolate, 3g
Mycryo cocoa butter
(i.e. 1% of the total weight of chocolate used)...
Method
Before starting this Ganache-Filled Chocolates recipe, make sure you have organised all the necessary ingredients for the ganache.
In a large saucepan, place the whipping cream...
... milk...
... butter, invert sugar and sorbitol powder.
Bring to a boil.
When the mixture starts boiling...
... reduce the temperature down to 80°C...
... and pour the warm preparation over the chocolate pistoles. Melt the pistoles during 1 or 2 minutes...
...
See the recipe