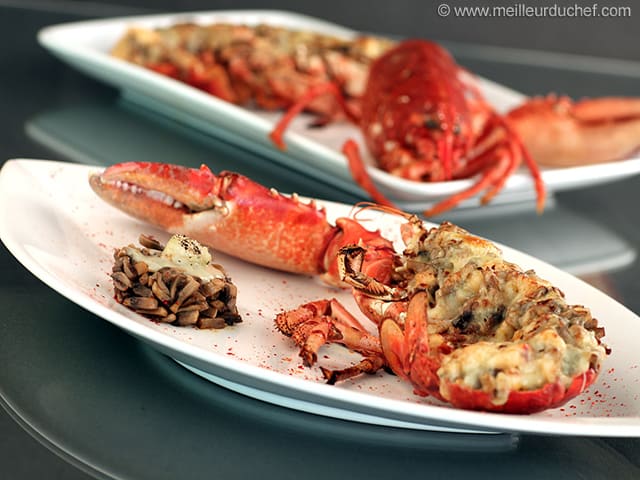 Lobster Thermidor
Author: Chef Philippe
0 comments
Ingredients:
2 live lobsters, Salt, Pepper, Paprika, Unsalted butter, Button mushrooms, sautéed (optional), Emmental cheese, 50g unsalted butter, 200g shallots, 200g dry white wine, 1 sprig of tarragon, 200g
fish fumet
, 250g
béchamel sauce
, Mustard, Salt, Pepper...
Method
Before starting this Lobster Thermidor recipe, make sure you have organised all the necessary ingredients.
Cut the shallots into thin slices.
In a
saucepan
, melt a knob of butter.
Sweat
the shallots for a few seconds.
Add the dry white wine and the sprig of tarragon...
... and the
fish fumet
. Let reduce by half.
...
See the recipe