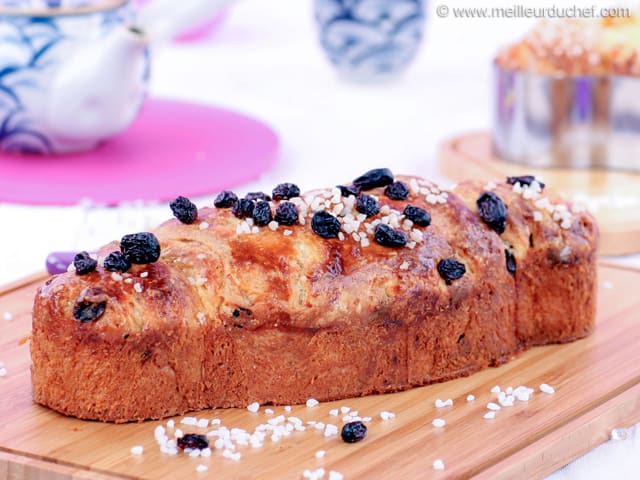 Cougnou
Time:
6 h 30 (start the day before)
Author: Chef Philippe
0 comments
Ingredients:
500g
flour
, 12g salt, 60g sugar, 18g fresh baker's yeast, 300g whole eggs, 200g unsalted butter (at room temperature), 100g salted butter (at room temperature), 25g milk, 150g
dark chocolate chips
, 150g
currants
, 80g
pearl sugar (calibre 40)
...
Method
Before starting this Cougnou recipe, make sure you have organised all the necessary ingredients.
In a bowl, mix the yeast with warm milk until dissolved.
In the
stand mixer
bowl, place the flour. Add the sugar and salt.
Combine the ingredients with the dough hook.
When the yeast is completely dissolved...
... add to the preparation. The sugar and salt should not come into direct contact with the yeast. Salt and sugar affect enzyme cells and the yeast would lose its rising properties.
...
See the recipe