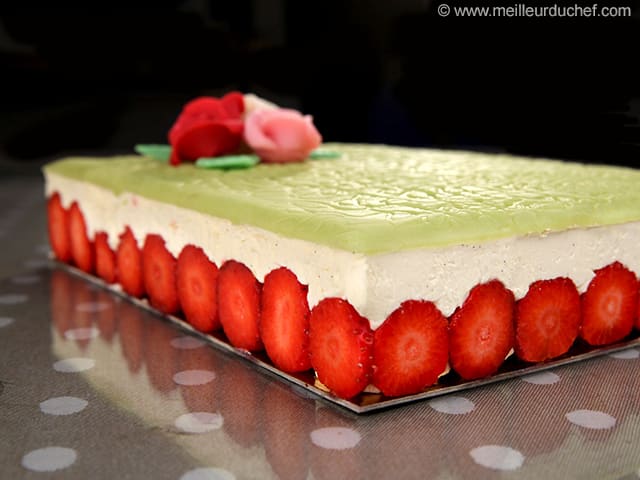 Classic Fraisier Cake
Author: Chef Philippe
0 comments
Ingredients:
1 sheet of
génoise sponge cake
(40 x 30cm), 1kg strawberries (Gariguette or Mara des Bois variety), 500g milk, 250g sugar, 4 eggs, 70g flour, 250g unsalted butter, soft, 1
vanilla pod
, 40g kirsch, 25cl
sugar syrup 30°
or
cane sugar syrup
...
Method
Before starting this Classic Fraisier recipe, make sure you have organised all the necessary ingredients.
For the crème mousseline:
Cut the vanilla pod lengthwise. Scrape the seeds out with a knife and add them to the cold milk.
Add half of the sugar, then bring the milk to a boil.
Pour the rest of the sugar over the whole eggs.
Blanch
the ingredients using a whisk...
...
See the recipe