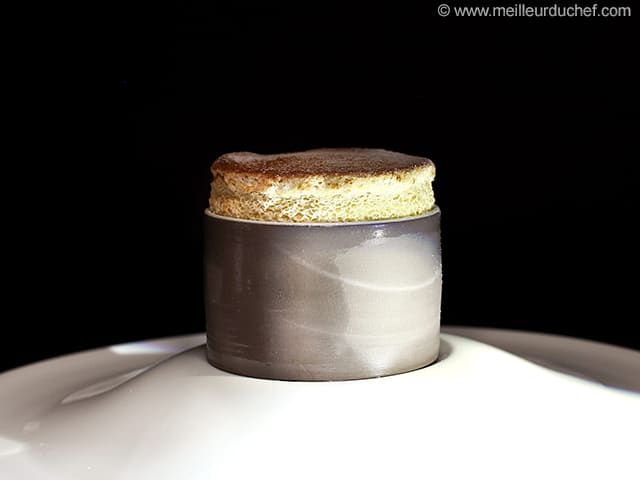 Orange & Grand Marnier Soufflé (gluten-free)
Author: Damien Fedorenko, Chef pâtissier du restaurant l'Atelier de Gaztelur à Arcangues (64)
0 comments
Method
Before starting this Grand Marnier Soufflé recipe, make sure you have organised all the necessary ingredients.
Using a brush, smear a light coating of soft butter inside the dish, covering the bottom and sides. Brush the butter with an upwards motion (as shown in the photo).
Slide the brush along the rim of the ramekin, going from the centre outwards in order to create a butter collar...
... all around the dish. This butter collar is essential to guarantee perfect results in cooking and rising.
...
See the recipe