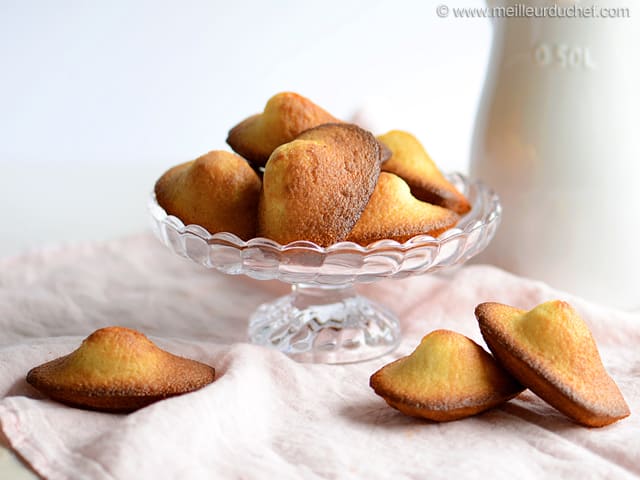 Madeleines
Author: Chef Philippe
0 comments
Ingredients:
3 eggs, 150g sugar, Zest of half a lemon, Juice of half a lemon, 200g flour, 8g
baking powder
, 100g unsalted butter, melted, 50g milk
Method
Before starting this Madeleines recipe, make sure you have organised all the necessary ingredients.
Pour the castor sugar over the whole eggs.
Blanch
the ingredients using a whisk.
Add the
zest
of half a lemon...
... then squeeze to get the juice.
Add 3/4 of the milk. Combine well with a whisk.
Combine the flour and baking powder together...
...
See the recipe