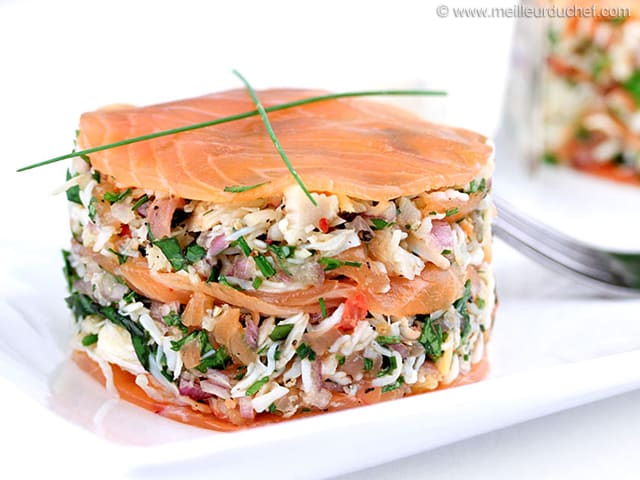 Crab & Smoked Salmon Stack
Author: Chef Philippe
1 comment
Ingredients:
12 slices smoked salmon, 4 tins of Kamchatka king crab meat, 4 shallots, 1/2 bunch parsley, 1/2 bunch of chives, 1/2 bunch of basil, Olive oil, Ground pepper
Method
Before starting this Crab & Smoked Salmon Stack recipe, make sure you have organised all the necessary ingredients.
Spread the smoked salmon slices on a chopping board and cut them into 18 discs with a
cutter
or mousse ring.
Reserve in the fridge.
Finely chop the salmon scraps with a knife.
... chop the parsley, basil...
...hacher le persil, le basilic...
...
See the recipe