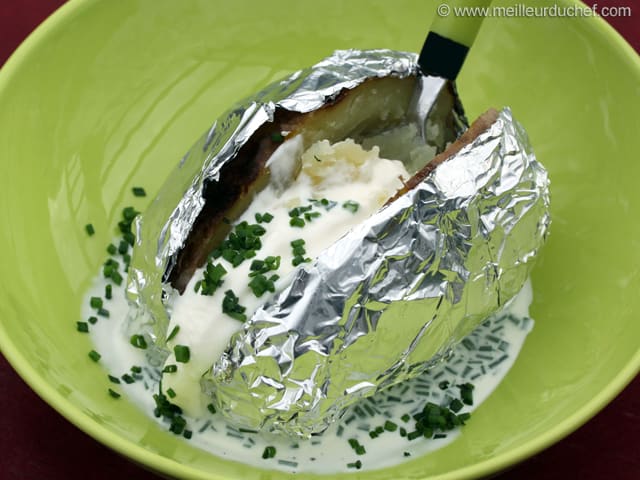 To bake potatoes
For:
As garnish of grilled meat...
Author: Chef Philippe
0 comments
Ingredients:
potatoes, coarse salt
Method
Prepare all the ingredients.
Wash and brush potatoes under clear water.
Place the coarse salt on the bottom of a baking tray...
...and line the potatoes on this bed of coarse salt.
Bake in very hot oven.
Check the cooking by piercing them with a fork.
See the recipe