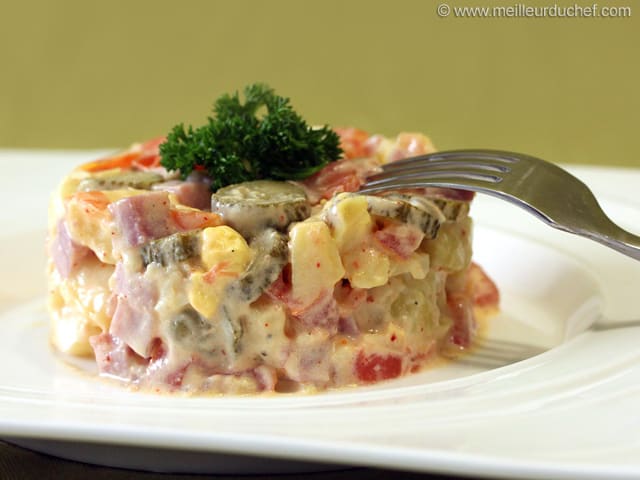 Piemontaise Potato Salad
Author: Chef Philippe
0 comments
Ingredients:
400g tomatoes, firm, 600g potatoes, firm (Charlotte variety for example...), 3 eggs, 8 big gherkins, pickled, 150g
mayonnaise
, 200g ham, diced, Salt, Pepper
Method
Before starting this Piemontaise Potato Salad recipe, make sure you have organised all the necessary ingredients.
Cook the potatoes with the skin. Immerse the potatoes in cold, salted water and bring to a boil, then cook for 20 minutes. When cooked, drain the potatoes...
... let cool and peel...
... and cut into large dices.
Hard-boil the eggs. Immerse the eggs in cold, salted water.
...
See the recipe