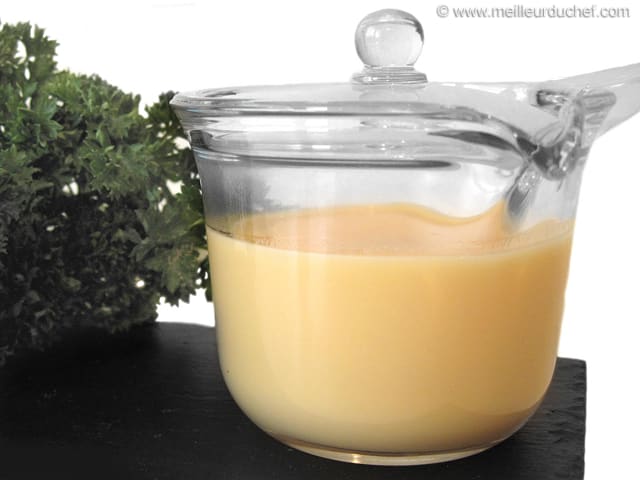 Beurre Blanc
Author: Chef Philippe
1 comment
Ingredients:
80g unsalted butter, cold, Juice of one lemon, 7cl white wine, 1 shallot, Salt, Pepper
Method
Before starting this Beurre Blanc recipe, make sure you have organised all the necessary ingredients.
Thinly slice the shallots, using the
'Alligator' vegetable cutter
.
Place the
sliced
shallots in a
saucepan
.
Add the white wine...
... and the lemon juice.
Reduce
the white wine until it is completely absorbed by the shallots.
...
See the recipe