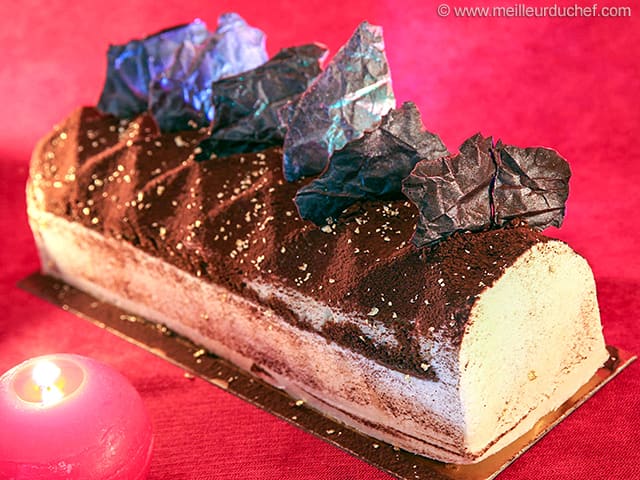 Tiramisu Christmas Log
Author: Chef Philippe
0 comments
Ingredients:
40g sugar, 20g water, 3 egg yolks, 1/2
vanilla pod
, 1
gelatine sheet
, 170g mascarpone, 50g crème fraîche, 100g whipped cream, 130g
cane sugar syrup
, 10g instant coffee, 10g coffee liqueur, or amber rum, or Marsala wine, 2 eggs...
Method
Before starting this Tiramisu Christmas Log recipe, make sure you have organised all the necessary ingredients for the mascarpone cream.
Separate the eggs and place the yolks in the
stand mixer
recipient.
Cook the sugar and water until the temperature reaches 121°C. I recommend using a
digital thermometer
for this operation. Pour the cooked sugar on the egg yolks, beating on low speed. Increase the mixing speed. Beat until the preparation is a pale colour and has doubled in volume.
...
See the recipe