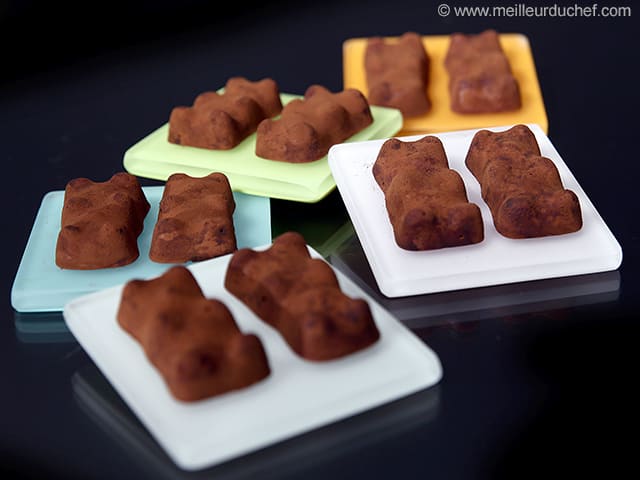 Chocolate Marshmallow Bears
Makes :
between 16 and 20 bears
Time:
1 hours (+ 48 hours to set)
Author: Thierry Bamas - MOF Pâtissier - Champion du monde de desserts glacés
0 comments
Method
Before starting this Marshmallow Bears recipe, make sure you have organised all the necessary ingredients.
Using an oil spray, grease a Flexipan mould with 16 bear cavities. This operation is essential for an easy release later on.
Spread the oil with your fingers...
... inside the cavities.
Hydrate the powder gelatin with 28 grams of water.
Stir with a spoon and set aside. After a few minutes, the water should be completely absorbed and the gelatin should be compact.
...
See the recipe