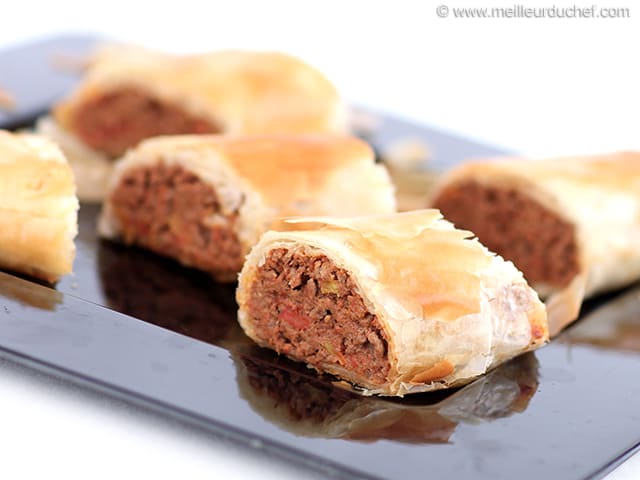 Spicy Beef Rolls
Author: Chef Philippe
1 comment
Ingredients:
500g beef mince, 1 tin tomatoes, peeled and crushed, 5 sheets of phyllo pastry, 2 whole eggs, 5g cumin, 5g cinnamon, 5g mild paprika, Butter, melted, Salt, Pepper
Method
Before starting this Spicy Beef Rolls recipe, make sure you have organised all the necessary ingredients.
In a
frying pan
, brown the minced beef and crushed tomatoes.
Add the cumin, cinnamon and mild paprika.
Season with salt and pepper.
Simmer over low heat...
... until all the water from the tomatoes has evaporated.
Let a cool for a bit, then add the whole eggs. Combine well.
...
See the recipe