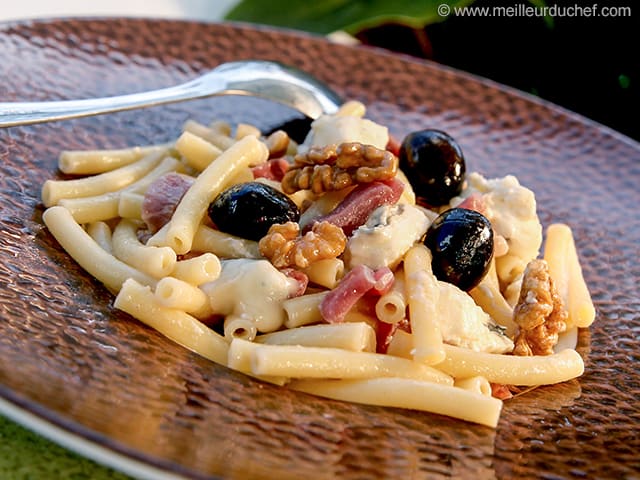 Gorgonzola Pasta Salad
Author: Bon-Mangeur
0 comments
Ingredients:
400g macaroni pasta, 200g gorgonzola, 150g Parma cured ham, 12 black olives, 20g walnuts, shelled, 20ml vinegar, 120ml olive oil, 1 bunch of fresh basil, Salt, Pepper
Method
Before starting this Gorgonzola Pasta Salad recipe, make sure you have organised all the necessary ingredients.
Cook the pasta in salted boiling water until "al dente". Drain and moisten with a dash of olive oil.
In a bowl, combine the vinegar and olive oil. Season with salt and pepper.
Cut the Parma ham in thin strips...
... and the gorgonzola in big chunks.
Place the cooked pasta, the ham strips, walnuts and black olives in a large bowl.
...
See the recipe