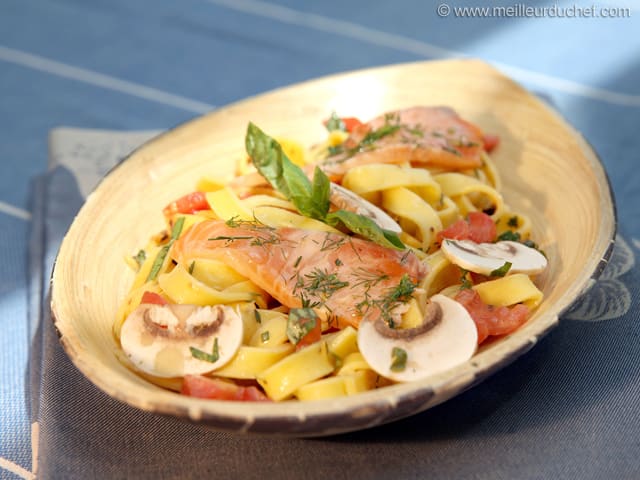 Salmon Tagliatelle Salad
Author: Chef Philippe
0 comments
Ingredients:
180g salmon, 100g button mushrooms, 1 and 1/2 lemon, Basil,
dill
, 2 tomatoes, 1/2 garlic clove, Black olives, 200g fresh tagliatelle, 6 tbsp olive oil, 1 fresh goats' cheese crottin, Salt, Pepper
Method
Before starting this Salmon Tagliatelle Salad recipe, make sure you have organised all the necessary ingredients.
Cut the fresh salmon into thin slices.
Arrange the salmon slices on a tray and baste with olive oil...
... and lemon juice.
Sprinkle some chopped dill over the salmon and leave to
marinate
in the fridge.
Wash the button mushrooms and cut into thin slices.
...
See the recipe