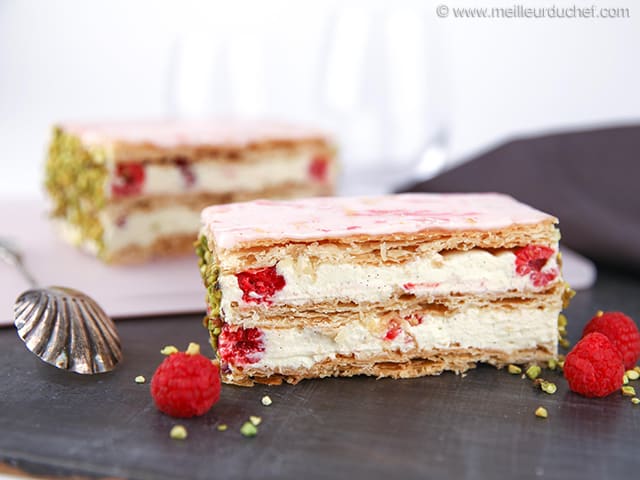 Raspberry Millefeuille
Time:
3 hours (start the day before)
Author: Chef Philippe
0 comments
Ingredients:
300g
flour
, 150g water, 5g salt, 300g butter or
extra dry butter
, 100g flour, 500g milk, 120g castor sugar, 50g
corn starch
, 1/2
vanilla pod
, 100g egg yolks, 140g unsalted butter, softened (120 + 20)...
Method
Before starting this Raspberry Millefeuille recipe, organise all the necessary ingredients for the reverse puff pastry.
For the dough:
Place the flour in the shape of a
fountain
in the
stand mixer
recipient. If you don't have a stand mixer, you can totally make puff pastry from scratch. Arrange the flour in the shape of a fountain on your workbench. Add the salt...
...
See the recipe