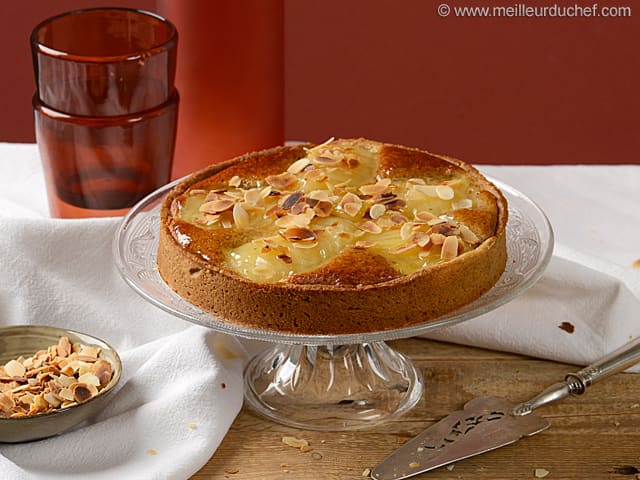 Tarte Bourdaloue (French Pear Tart)
Author: Chef Philippe
3 comments
Ingredients:
140g flour, 100g unsalted butter, softened, 50g
icing sugar
, 50g
ground hazelnuts
, 1g salt, 45g egg yolks, 4g
baking powder
, 300g
almond cream
, Pears in syrup (in a tin), 200g
blond glaze
...
Method
Before starting this French Pear Tart recipe, make sure you have organised all the necessary ingredients.
Place the
soft butter
into the stand mixer recipient.
Add the salt, ground hazelnuts...
... and icing sugar.
Place in the stand mixer and work to obtain an intimate mixing of the ingredients for the base not to emulsify, which would make the base more difficult to work later in the recipe.
...
See the recipe