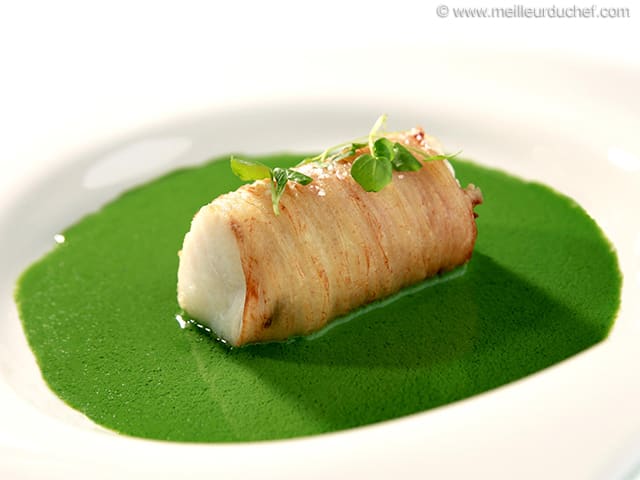 Cod Loin in a Potato Crust with Watercress Sauce
Author: Chantal Descazeaux du blog assiettesgourmandes.fr
0 comments
Ingredients:
1 big or 2 medium cod fillets, 6 big potatoes (Bintje or Agria type), 4 slices streaky bacon (plain or smoked, or Lardo di Colonnata),
Seaweed flakes
, 1 bunch of watercress, 45ml fish fumet, 15g whipping cream, Salt, Ground pepper, A few young shoots of watercress,
Fleur de sel
...
Method
Before starting this Cod Loin in a Potato Crust with Watercress Sauce recipe, make sure you have organised all the necessary ingredients for the sauce.
For the watercress sauce:
In a
saucepan
, bring water to a boil. Add a generous pinch of
salt
.
Rinse the watercress and remove the long stems.
...
See the recipe