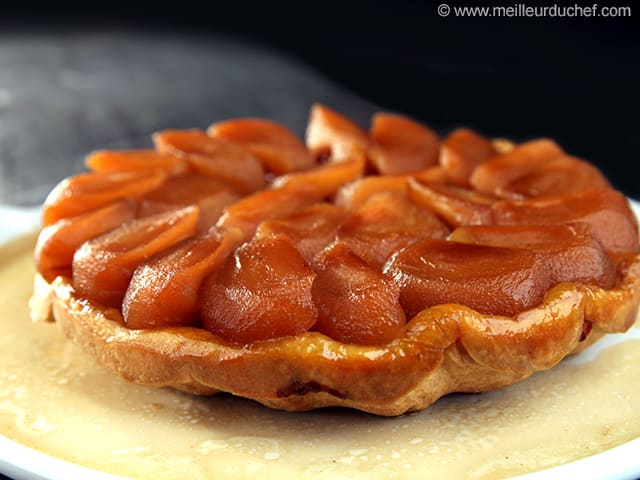 Tarte Tatin
Author: Chef Philippe
3 comments
Ingredients:
8 to 10 apples, 150g unsalted butter, 150g castor sugar, 200 g
shortcrust pastry
, Cinnamon powder (optional)
Method
Before starting this Tarte Tatin recipe, make sure you have organised all the necessary ingredients.
Peel the apples...
... cut them in half...
... and remove the seeds and core with a knife.
In a
tarte tatin dish
, melt the butter.
Add the castor sugar into a thin steam.
Combine gently with an
Exoglass® spatula
...
...
See the recipe