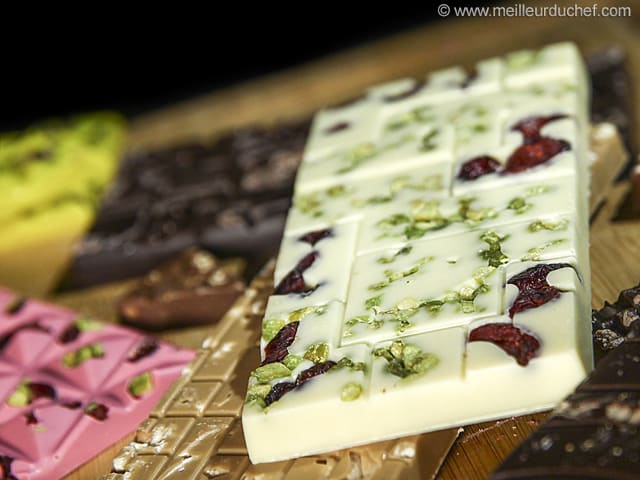 Home-Made Chocolate Blocks
For:
Various chocolate blocks
Author: Sandrine Baumann Hautin, Chef pâtissière chocolatière à la Chocolate Academy, Cacao Barry
0 comments
Method
This recipe is an easy method for home-made chocolate blocks.
We're going to add a twist to classic chocolate blocks by adding fillings and playing with shapes and colours.
For this recipe, we used a set of 5 polypropylene moulds with geometric shapes. They can be reused about 10 times.
For the filling:
Our suggestions include: toasted slivered almonds, cranberries, toasted chopped almonds, chopped pistachios, toasted cocoa, dark or milk chocolate crispy pearls, sesame seeds, sunflower seeds... You can use any other ingredients of your choice, provided they are chopped finely.
...
See the recipe