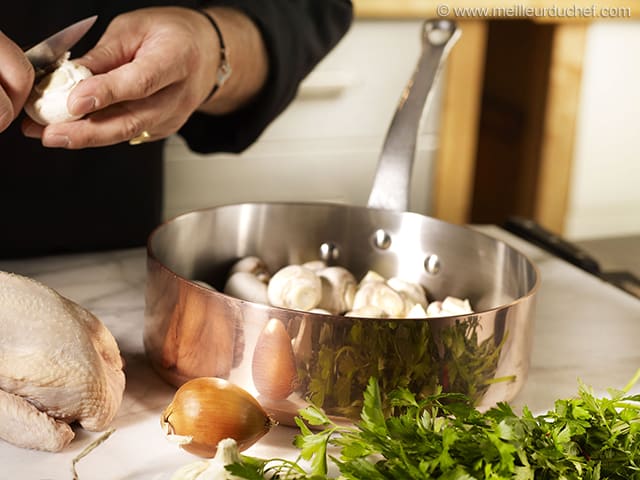 To cook mushrooms à blanc
For:
Used as a garnish for certain recipes of meat in (white) sauces.
Author: Chef Philippe
0 comments
Ingredients:
Button mushrooms, lemon juice, water, salt, pepper
Method
Prepare all the ingredients
Wash and
scallop
the mushrooms.
Place them in a saucepan.
Add a knob of butter, lemon juice and season with fine salt and pepper.
Add very little water.
Make a lid with parchment paper...
...and place it directly on mushrooms.
Cook on very high heat for 5 minutes maximum because mushrooms give off a lot of water.
See the recipe