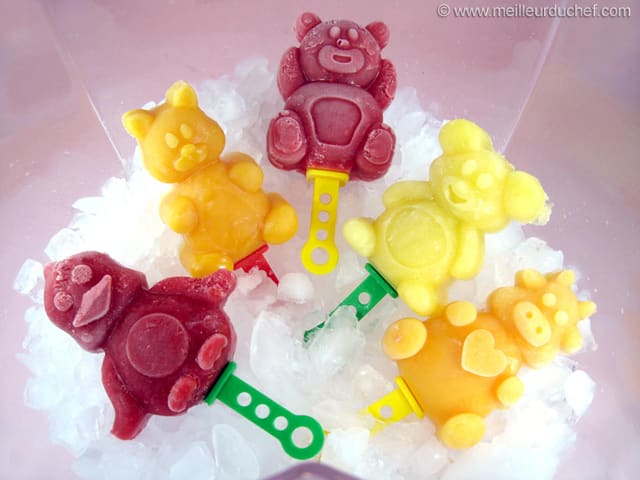 Fresh Fruit Ice Pops
Time:
1 hours (+ 24 hours in the fridge)
Author: Chef Philippe
0 comments
Ingredients:
1 fresh pineapple, 1 punnet of strawberries, 6 to 8 fresh passion fruits, 4 big oranges, Castor sugar
Method
Before starting this Fresh Fruit Ice Pops recipe, make sure you have organised all the necessary ingredients.
Cut the passion fruits in half.
Extract the passion fruit pulp into a
bowl
.
Pass the the passion fruit pulp through a
fine sieve
to extract the juice.
Reserve in the fridge.
In a separate bowl, place the strawberries (washed, stemmed and cut in half beforehand).
...
See the recipe