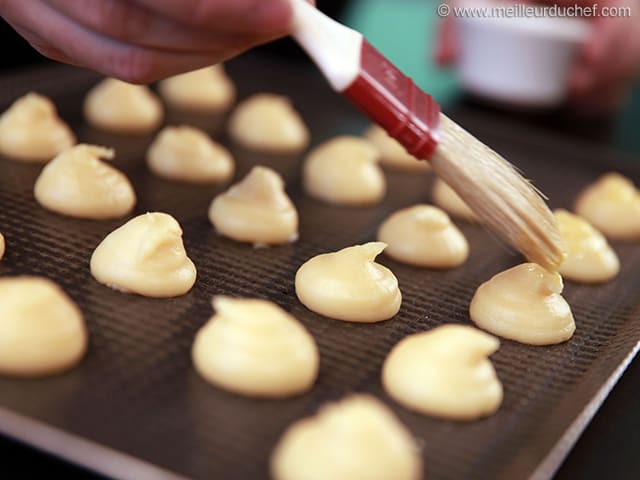 Piping and Baking Choux Buns
For:
Recipes with choux buns
Author: Chef Philippe
0 comments
Ingredients:
Choux pastry, 1 egg yolk
Method
Make the choux pastry first.
Method to hold the piping bag: Wrap the end of the piping bag around your thumb. Squeeze the bag with your hand to let the pastry out.
Pipe
the choux puffs in staggered rows on a slightly greased baking sheet. Squeeze the piping bag to create a small bun, then make a sharp, circular movement to stop.
Using a fork, glaze each choux bun with
egg wash
. I recommend using a fork instead of a brush to avoid the egg wash dripping down, which would prevent the puffs from rising during baking.
...
See the recipe