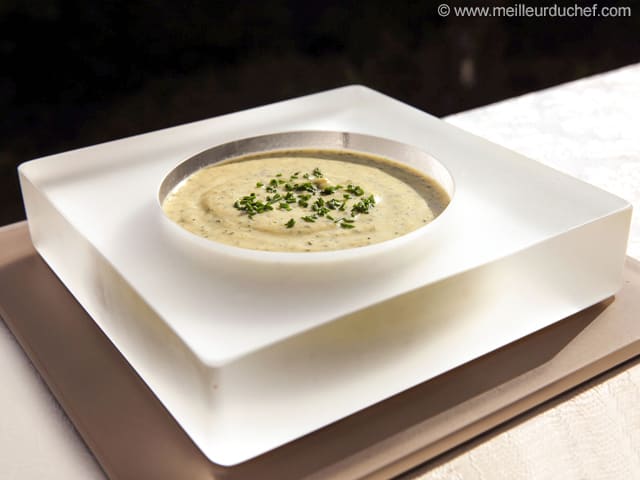 Courgette Velouté
Author: Chef Philippe
0 comments
Ingredients:
1kg courgettes, 1 onion, 2 garlic cloves, 3 tbsps olive oil, 25cl milk, 1 chicken stock cube, 1 tbsp crème fraîche, Salt, Pepper, Chives, chopped
Method
Before starting this Courgette Velouté recipe, make sure you have organised all the necessary ingredients.
Wash the courgettes, then dice them.
Place the courgette dices in a cast-iron casserole. Add the water...
... the milk...
... and the cube of chicken stock.
Cook for about 15 minutes.
Peel the garlic and onion, then slice finely.
In a separate cast iron casserole, heat the olive oil.
...
See the recipe