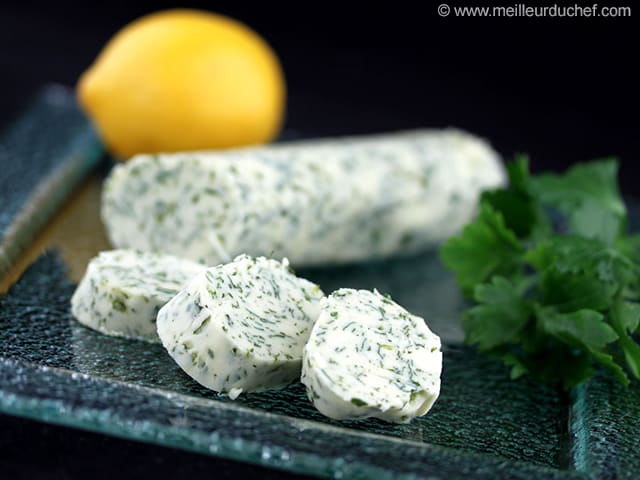 Maître d'Hôtel Butter
Author: Chef Philippe
0 comments
Ingredients:
100g unsalted butter, soft, 15g parsley, chopped, Salt, pepper, 1 dash lemon juice
Method
Before starting this Maître d'Hôtel Butter recipe, make sure you have organised all the necessary ingredients.
Place the softened butter into a
stainless-steel mixing bowl
.
Finely chop the parsley and add to the soft butter. Add a dash of lemon juice.
Season to taste.
Combine with a wooden spatula...
... until all the ingredients are combined with the butter.
...
See the recipe