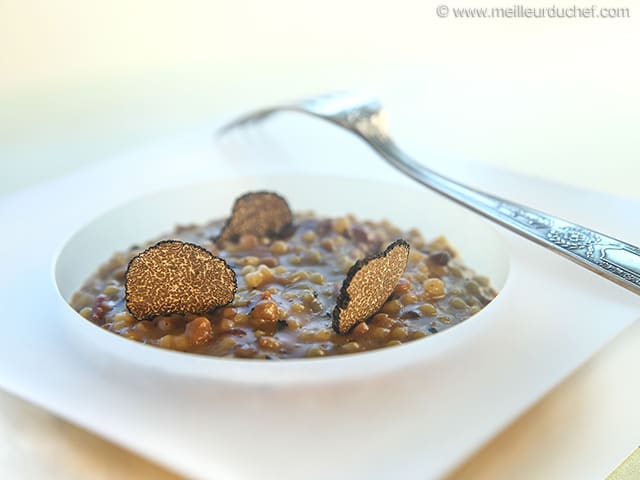 Fregola Sarda Risotto with Black Truffle
Author: Chef Philippe
0 comments
Method
Before starting this Fregola Sarda Risotto with Black Truffle recipe, organise all the necessary ingredients.
For the vegetable stock:
Heat 1.75L of water.
Add the vegetable stock paste to the water (50 grams per litre).
Combine with a whisk and bring to a boil.
Peel the shallots...
... and
slice
finely with a
sole fillet knife
(flexible blade).
...
See the recipe