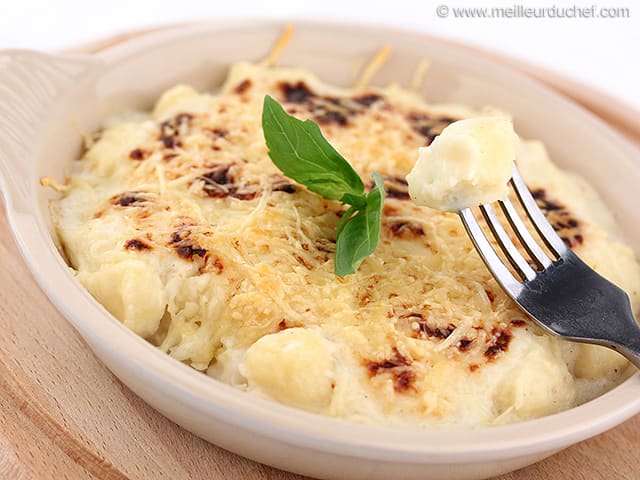 Gnocchi à la Parisienne
Author: Chef Philippe
0 comments
Ingredients:
125g unsalted butter, 250g flour, 8 eggs, 50g grated Emmental cheese, 50cl water, Salt, Pepper, Nutmeg, 70g unsalted butter, 70g flour, 1l milk, 100g grated Emmental cheese, 50g unsalted butter
Method
Before starting this Gnocchi à la Parisienne recipe, make sure you have organised all the necessary ingredients.
Prepare the
choux pastry
. Bring the water to a boil with butter and a pinch of salt.
Away from the heat...
... add all the flour in one go...
... and combine using a wooden spatula.
The resulting dough is called '
panada
'. Dry off the panada by stirring constantly until the pastry comes away from the sides of the saucepan.
...
See the recipe