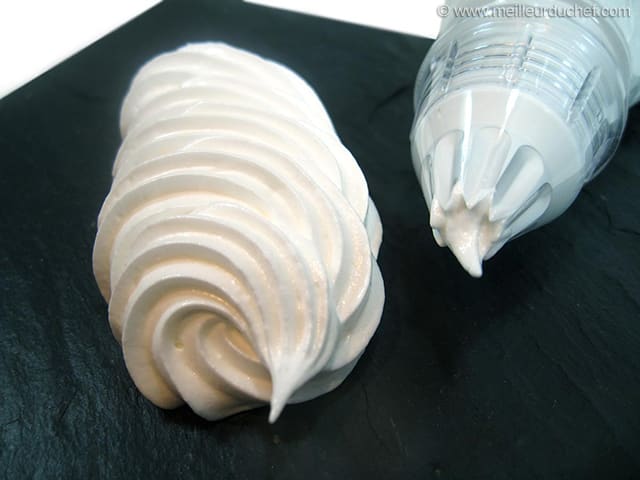 Italian Meringue
Author: Chef Philippe
0 comments
Ingredients:
200 g of egg whites, 75 g of sugar, 325 g of sugar, 85 g of water
Method
Cook the sugar and water from mass 1 at 116°C or 240°F (use a sugar thermometer).
Beat the egg whites with a hand mixer until stiff and tighten them with the sugar from mass 2.
When the sugar reaches 116°C or 240°F, pour it on the egg whites, mixing at low speed.
Beat at high speed until completely cooled.
See the recipe