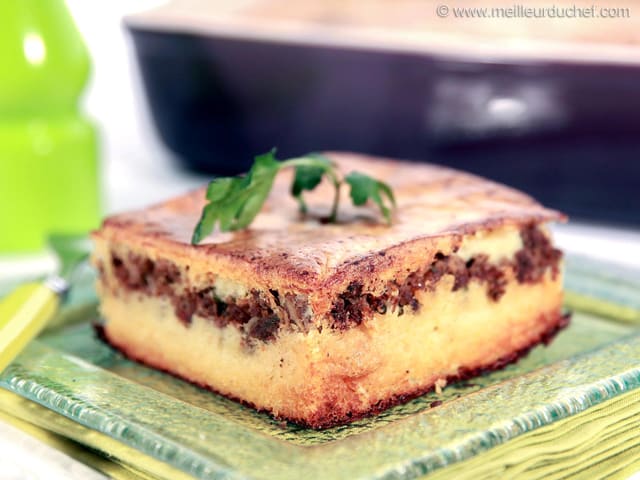 Hachis Parmentier
Author: Chef Philippe
0 comments
Ingredients:
1kg potatoes (Bintje type), 400g minced beef (leftovers from a stew or pot-au-feu), 1 onion, 1 garlic clove, 1/2 bunch of parsley (optional), 1 to 2 whole eggs, 110g unsalted butter, 30cl milk,
Nutmeg
, Salt,
Espelette pepper
...
Method
Before starting this Hachis Parmentier recipe, make sure you have organised all the necessary ingredients.
Peel the potatoes...
... and boil them
à l'anglaise
for about 30 minutes.
Cut the cold pieces of beef (leftover from a stew or pot-au-feu) with a knife...
... and process in a meat mincer, using a large grid (perforations of 6mm diameter or bigger).
...
See the recipe