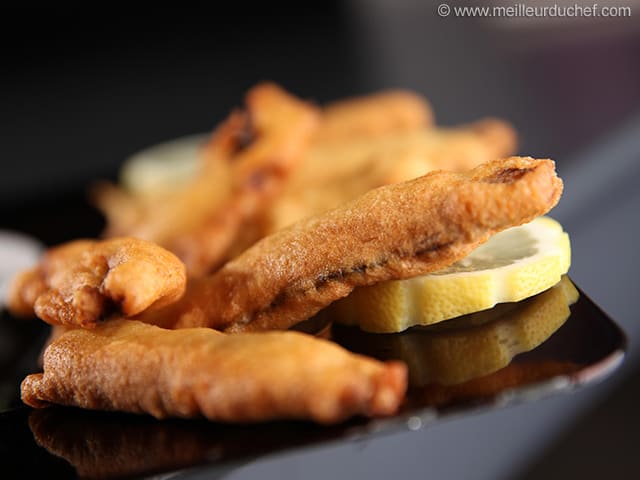 Sardine Fritters
Author: Chef Philippe
0 comments
Ingredients:
20 sardines, fresh, 2 lemons,
Fleur de sel
, 100g flour, sifted, 1 egg yolk, 1 egg white, 1 pinch of salt, 100g milk, 20ml oil, Salt, Pepper,
Mayonnaise
,
Tartare sauce
...
Method
Before starting this Sardine Fritters recipe, make sure you have organised all the necessary ingredients.
For the batter:
In a
mixing bowl
, shape the flour into a fountain. Place the egg yolk in the centre.
Add the oil.
Season with a good pinch of salt.
Beat the egg whites with a pinch of salt, until stiff peaks form.
Combine the ingredients in the centre of the fountain, gradually incorporating the flour...
...
See the recipe