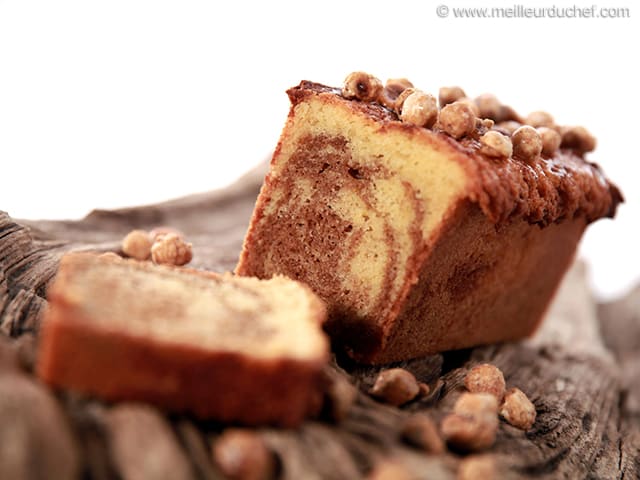 Praline Marble Cake
Author: Le comptoir du praliné
0 comments
Ingredients:
3 whole eggs, 125g unsalted butter, melted, 125g castor sugar, 1 sachet of vanilla sugar, 160g flour, 50g
praline paste
, 6g
baking powder
, 1 pinch of salt, 30g
clear apricot glaze
, 50g
caramelized hazelnuts
...
Method
Before starting this Praline Marble Cake recipe, make sure you have organised all the necessary ingredients.
In a
mixing bowl
, place the castor sugar.
Add the melted butter...
... and combine until smooth.
Add the eggs one by one...
... then add the baking powder and salt.
Combine well.
Transfer 1/3 of the preparation into a separate bowl.
...
See the recipe