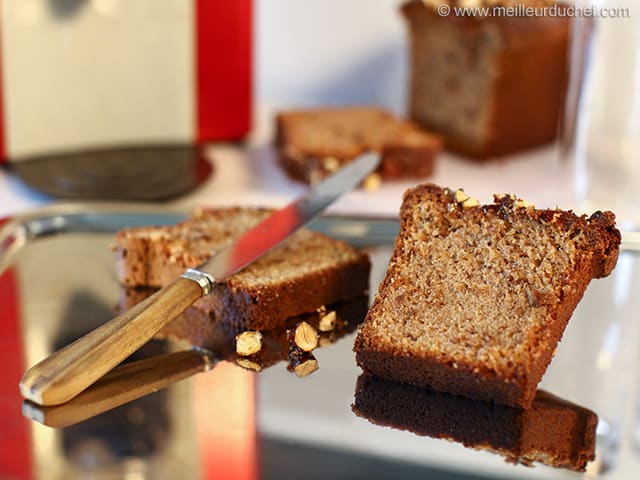 Super Moist Almond & Hazelnut Loaf Cake
Author: Chef Philippe
0 comments
Method
Before starting this Almond and Hazelnut Loaf Cake recipe, make sure you have organised all the necessary ingredients.
Soften the almond paste in the microwave for 30 seconds. Cut into small chunks and place in a high, narrow recipient (jug)...
... and add the whole eggs.
Mix with a hand blender.
Add the castor sugar...
... and mix with the
hand blender
for 3 minutes.
...
See the recipe