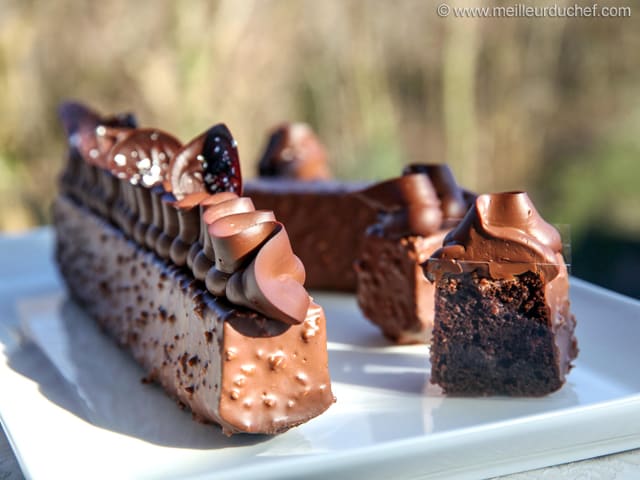 Gianduja Chocolate Loaf Cake
Time:
2 h 00 (+ 4 to 6 hours refrigeration)
Author: Philippe Bertrand, MOF 1997 Chocolatier Confiseur
3 comments
Ingredients:
185g
pâte d'amande blanche spéciale cuisson 50%
, 140g castor sugar (70 + 70), 120g egg yolks, 60g whole eggs, 175g egg whites, 70g unsalted butter, melted, 60g
Plein Arôme cocoa powder
, 60g flour, sifted, 150g
Gianduja Plaisir chocolate paste
...
Method
Before starting this Gianduja Chocolate Loaf Cake recipe, grease the cake tins with an
oil spray
.
Place the raw almond paste in the stand mixer bowl, cutting into small chunks.
Add 70 grams of castor sugar.
Beat the ingredients with the flat beater. The ingredients should be totally incorporated and no chunks should remain.
When the preparation is homogeneous, gradually add the egg yolk while beating.
...
See the recipe