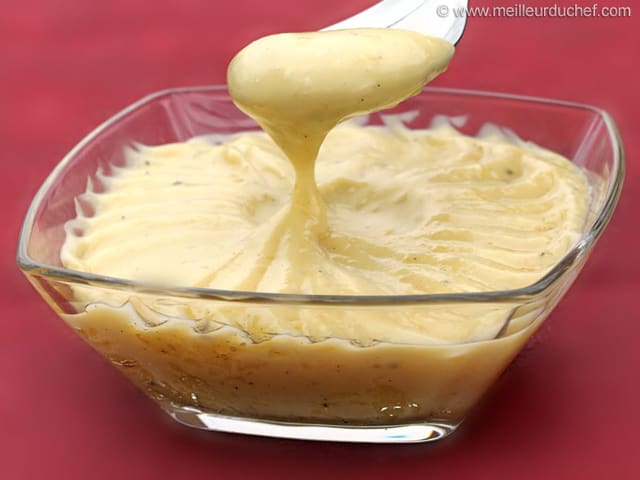 Mayonnaise
Author: Chef Philippe
0 comments
Ingredients:
2 egg yolks, 20cl oil, 5g mustard, 20ml vinegar (optional), Salt, Pepper
Method
Before starting this Mayonnaise recipe, make sure you have organised all the necessary ingredients.
In a
mixing bowl
,
clarify
the eggs. For an easier operation, you can use an
egg separator
.
Add the mustard.
Season with salt and white pepper (if available).
Using a
whisk
or an
egg beater
, combine the mustard and the egg yolks with a rotating motion.
...
See the recipe