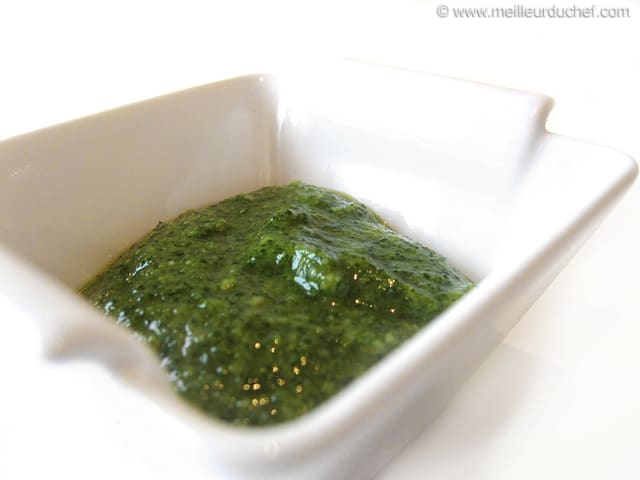 Pesto Sauce
Author: Chef Philippe
0 comments
Ingredients:
60g fresh basil, 70g grated Parmesan cheese, 3 tablespoons pine nuts, 2 garlic cloves, 30cl olive oil, Salt
Method
Before starting this Pesto Sauce recipe, make sure you have organised all the necessary ingredients.
In a small processor bowl, place the basil and a pinch of salt.
Process finely.
Add the freshly grated parmesan...
... the pine nuts...
... and the olive oil and garlic cloves. Mix finely.
Your pesto sauce is ready. Pesto sauce is delicious with fresh pasta.
See the recipe