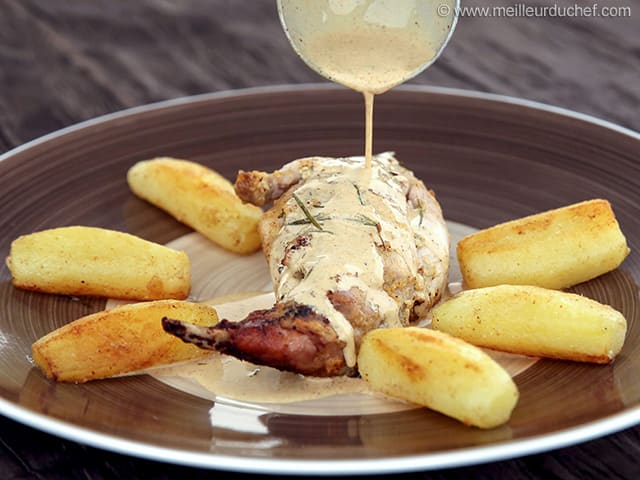 Rabbit with Mustard Sauce
Author: Chef Philippe
0 comments
Ingredients:
1 whole rabbit (already joined into portions), or 4 legs, 1 jar strong Dijon mustard, 25cl whipping cream, 50g unsalted butter, 2 small glasses Cognac, Salt, Pepper, Rosemary
Method
Before starting this Rabbit with Mustard Sauce recipe, make sure you have organised all the necessary ingredients.
Season the rabbit pieces on all sides.
Using a
brush
, spread a generous coat of strong mustard over the meat.
Place the rabbit in a
cast-iron casserole
. Arrange the pieces next to one another.
Sprinkle with rosemary leaves.
...
See the recipe